The Best Plumbers, Electricians and
HVAC Experts in Denver
Since 1978!
Family Owned &
Female Operated!
Call Now To Book!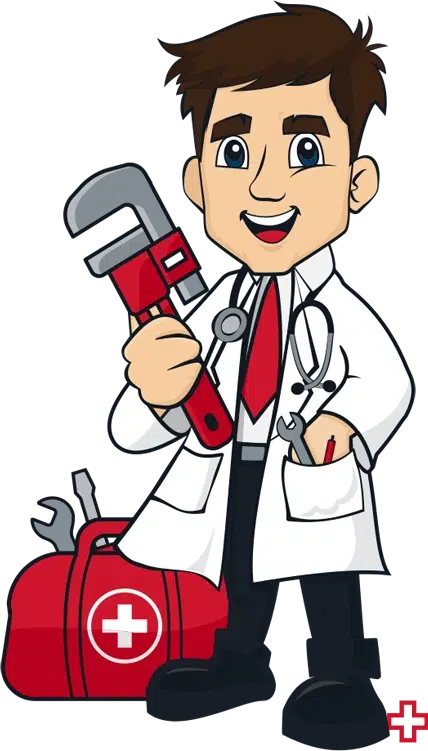 Plumbing, Heating, Cooling, Electric
In 1978, we started providing just plumbing services. Since then we have added heating, cooling and electrical services to our areas of expertise. We are proud to be a family-owned and operated business, servicing homes and businesses in the Denver area.
Members of a strong team bringing
Denver years of knowledge and expertise
within the industry
We are certified and professional technicians
We are flexible and provide personalized and custom services
Our services are priced affordably
100% customer satisfaction guaranteed
No hidden costs – we offer you a quote & do not charge extra
We offer our services in Denver & the surrounding regions
Financing available with GoodLeap
and GreenSky
Financing available with payments as low as $49
Restrictions apply, call the office for details | Expires on: 06/30/2030

Joyce M.
Rodney did a very good job installing and programming a new transformer for my outdoor sidewalk lights. He also installed a surge protection system and cleaned all of my electrical ...
Mark N.
Have used Doctor Fix It Plumbing, Heating, Cooling and Electric for several plumbing and HVAC needs including A/C, water heater, and sump pump maintenance. The technicians are consistently prompt and ...
Grace K.
Corey was on time, professional and has excellent communication skills. Very easy to work with and very knowledgeable. Took the time to answer all my questions so I could understand ...
Tammy F.
Michael Lombritto came to give an estimate on cleaning or repairing our furnace and air conditioning unit. In the end we have decided to possibly replace both units. Michael was ...
Kelly M.
I have rental homes and condos served by Dr. Fix It for over seven years now. Michael Lombritto has been my go-to-guy for furnaces, ACs and in one instance mold ...
Sandi P.
Dr. Fix-It has installed some much needed upgrades to my new home! From the time when they came out to give me an estimate for which they came out twice ...
Jo A.B.
Frank Santilli was fantastic. On time, skilled, efficient, an excellent, patient communicator. I'd very, very highly recommend him. Everyone else I've had contact with from Doctor Fix It Plumbing, Heating, ...
Heather F.
Brent Cunningham has been out to my home a few times. Each time he has come to help me he has been friendly, helpful and courteous. I know that when ...
Casey W.
We have a newborn baby, and our AC suddenly went out on a newly purchased home. Doctor Fix It was able to send Michael over within 2 hours of our ...
Tyler A.
Matt did a very thoughtful and careful installation of new boiler that had a lot of unique and tricky unconventional complications due to the site. He had a great eye ...
We are certified and professional technicians
We are flexible and provide personalized and custom services
Our services are priced affordably
100% customer satisfaction guaranteed
No hidden costs – we offer you a quote & do not charge extra
We offer our services in Denver & the surrounding regions